Promotions at Grupo Dental Clinics!
ADVANTAGES WITH YOUR MÁLAGA CF SEASON TICKET
Enjoy 10% on any of your treatments and a special 'pack' for fixed teeth in 24 hours on 4 implants.
🦷DO YOU ALREADY HAVE YOUR ORTHODONTIC TREATMENT WITH US?🦷

We know that our patients are our best influencers, that's why we want to take care of you and offer you advantages for trusting us. 🥰
In your next review, ask us about your # Code22 and WIN FANTASTIC GIFTS🎁
Read terms and conditions in the image
Advantages with the Sixty Five Card
Advantages with
ASAJA Malaga
Fixed teeth in 24h
Fixed teeth on 4 implants for € 95 per month / arch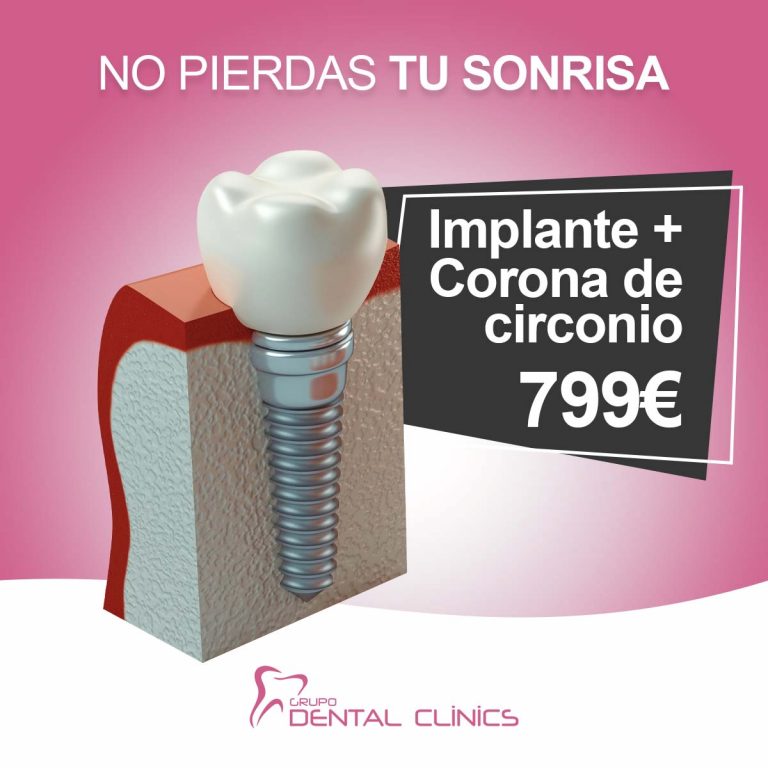 High-end implant + Crown
Only € 799
Invisible orthodontics
The price of the FULL TREATMENT Invisible Orthodontics is € 3.500
Fee of €29 per month (in 60 months without interest). 👈
🦷𝗙𝗜𝗡𝗔𝗡𝗖𝗜𝗔𝗖𝗜𝗢́𝗡 𝗛𝗔𝗦𝗧𝗔 24 𝗠𝗘𝗦𝗘𝗦 𝗦𝗜𝗡 𝗜𝗡𝗧𝗘𝗥𝗘𝗦𝗘𝗦 𝗚𝗥𝗔𝗧𝗜𝗦! (TIN 0%, APR 0%)
🦷 FREE INTRAORAL 3D SCANNER 🦷
Change your Semi-Fixed Prosthesis
for your Fixed Teeth
From € 60 per month
Includes review + x-rays + 3D scanner
Your experiences!
Discover real testimonials from our patients
Choose the clinic you want to make your query and we will contact you in a very short time giving you an answer.
---
Remember that you also have us available on our usual channels on social networks or by calling each clinic directly.