With our own laboratory, we make a difference
Our Dental Prosthesis service in the provinces of Malaga, Granada, Jaén, Almeria and Cadiz

Dental prostheses, made up of a metallic structure that recreates the natural dentition, are a effective treatment to renew the smile in the event of the loss of one or more teeth.
En Dental Clinics Group, in our commitment to a conservative vision of dentistry, we have designed a complete dental prosthesis service in our clinics in the provinces of Malaga, Granada, Jaén, Almeria and Cadiz.
In all of them you can also enjoy a great advantage that allows us Make a Difference: that of having a own laboratory for the manufacture of appliances. With this, we guarantee the best quality in the treatment and the most competitive price in the market.
What are the dental prostheses?
It is an ideal option for patients who do not have the necessary bone density how to resort to dental implants. Dental prostheses circumvent this need, since they are tooth-supported structures: They use their own teeth or even the mucous membranes of the oral cavity to provide the desired support and rehabilitate the dental arch as necessary.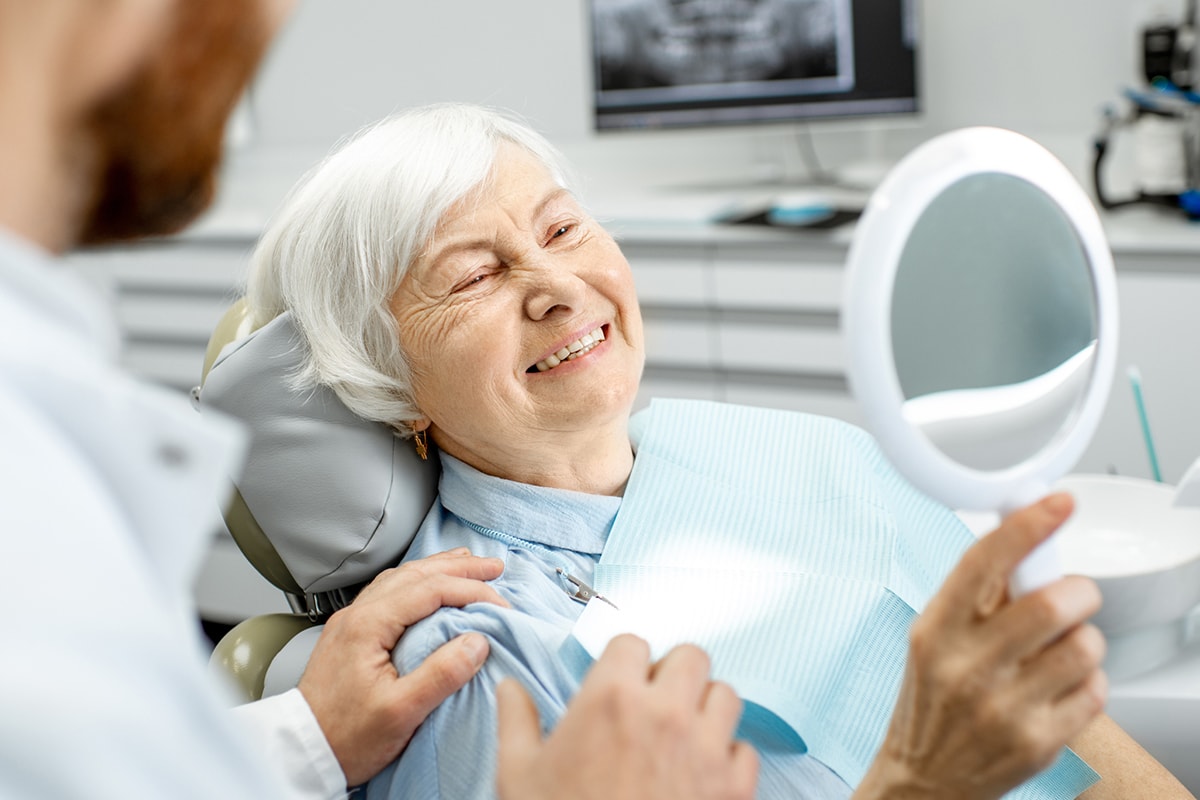 According to the needs of each patient, these removable dental prostheses can replace some teeth or the entire dentition. When it is necessary to completely rehabilitate a dental arch, removable prostheses, always made to measure for the patient's mouth, achieve replace up to 14 teeth (since for this the wisdom teeth are usually dispensed with). The result is a full, healthy and beautiful smile, which the patient can enjoy immediately.
Advantages of removable dentures
Removable prostheses are the more economical restorative dentistry treatment that exists and the perfect alternative for patients who, for medical reasons or a reduced budget, cannot undergo a treatment of dental implantology.
En Dental Clinics Group We also have a own laboratory for the elaboration of dental prostheses. This translates into an immediate reduction in costs and treatment time, as well as representing a unmatched quality assurance.
Swipe right to see them all
Your experiences!
Discover real testimonials from our patients
Fixed dentures are better than dentures because you will fully recover the functionality of your mouth!

The fixed dental prosthesis is the most comfortable option for the patient, since when it is fixed to the implant or to the tooth, it acts as a natural tooth would.
Choose the clinic you want to make your query and we will contact you in a very short time giving you an answer.
---
Remember that you also have us available on our usual channels on social networks or by calling each clinic directly.